Since Molly O'Malia's press conference (4th Jan) damning  internationally acclaimed rapper and Kylie Jenner's boyfriend Tyga to sexualisation and predatory behaviour at the start of the week, the internet has been used as a tool by thousands to voice their opinion on the Tyga/Molly scandal.
The bullet points of the controversial story are simple. It has been publically agreed by both sides that Tyga did start initiate contact with fourteen year old Molly O'Malia's on popular site 'Instagram', she responded and their communications begun. Tyga has also admitted asking the teenager to 'Facetime' on three separate occasions which prompted the adolescent to stop communication.
This isn't the first time mildly popular rapper Tyga has been the victim of scrutiny in the public domain. Kardashian fans and celebrity icons frequently voice their negative views of his relationship with Kylie Jenner. However, many people have decided to support the artist and blast O'Malia. People always say there are three sides to every story; one side, the other side and the truth.
Tyga has repeatedly denied accusations that his contact with the teenager was for anything but musical purposes. His manager Anthony Martini told TMZ that Tyga was interested in working with the star after she posted videos of herself singing online. Her huge internet following opened an opportunity to both parties so potentially signing her to 'Last King Records' could be beneficial for both parties. In addition, the rapper said he wanted to Facetime the girl to show his producers her singing voice while in the studio. However, the fact that has caused controversy is that TMZ have obtained messages of the fourteen year old telling Tyga she's seventeen years old.
On the opposite end of the scandal is Molly O'Malia weeping on Monday during her press conference. She was joined by celebrity lawyer Gloria Allred who is well-known for taking high profile cases, usually involving women's rights. O'Malia claimed that the messages she received online from Kylie Jenner's boyfriend were unwanted and relentless. Initially she felt that the communication would be about her interest in becoming a singer however he did not mention music during his initial contact. Then Tyga went on to ask to Facetime the teenager making her feel uncomfortable; "Because of my discomfort with why he wanted to communicate with me I quickly stopped responding to him. It's crazy how so much can come out of nothing."  Molly decided to waive her right to anonymity in order to warn other girls of her situation and clear her own name after many popular magazines reported the scandal.  The magazines claimed the two had a sexual relationship and even though the photographs were blurred many recognised O'Malia causing her to lose followers and receive negative comments.
This story has attracted enormous amounts of attention online. Some argue that the singer did nothing wrong and that the story is an example of double standards in todays society. If it had been a woman messaging a man then would the public even be questioning whether there was a motive other than genuine interest in the teenagers music? No messages prove a sexualised interest.
While others argue that the teenager does welcomed male attention by posting photos covered in makeup and not acting or looking her own age.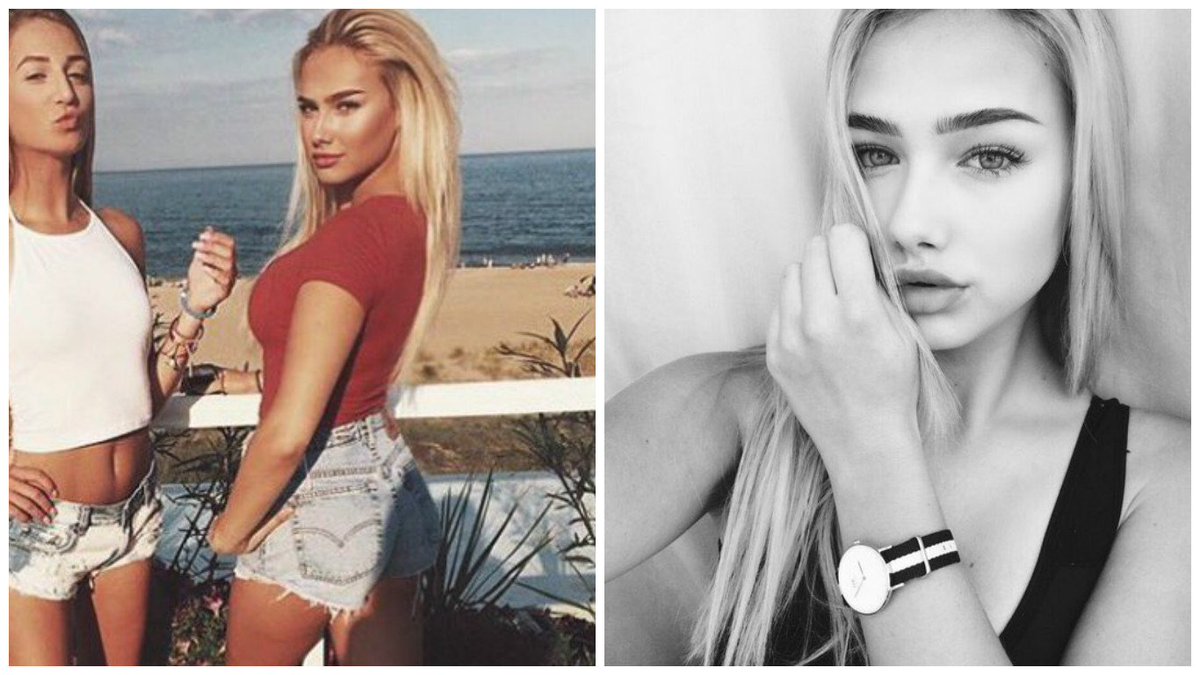 No member of the public ever condones older men sexualising younger girls and making predatory moves on vulnerable girls. However, no case is ever black and white these days. There is no evidence to suggest that Tyga's interest in the young girl was sexual. However, the photographs Molly O'Malia loaded of her onto her own social media account arguably sexualise herself. Figure enhancing figure, provocative posing and makeup that makes the teenager look older than her years. Of course not forgetting that she lied about her age. It is sad that for O'Malia to achieve thousands of followers she felt the need to present herself in this way. Since coming under public scrutiny she has deleted her old account and created a new one – which notably doesn't include any photo's like her old ones.
Sexualisation of females is a huge problem but sometimes men are not the cause, arguably in this case social networking sites have been the major impact on the teenager. As far as public opinion on this story so far people have only commented that she sexualised herself and he has done nothing wrong.
Information from:
http://www.usmagazine.com/celebrity-news/news/teen-model-14-accuses-tyga-of-sending-her-uncomfortable-messages-w160787 (08/01/2016)
http://www.independent.co.uk/news/people/tyga-14-year-old-girl-who-received-messages-from-kylie-jenners-boyfriend-schedules-press-conference-a6797516.html (08/01/2016)